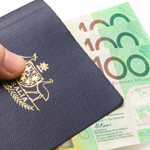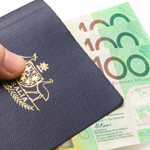 There are 2 major issues with overstay in Thailand. The first is admitting that you have overstayed, bought your ticket out of Thailand and going to Thai immigration to pay your overstay fine. The overstay fine has been 500 Baht per day to a maximum of 20,000 Baht. It makes no difference if it is a 1 month overstay or a 1 year overstay the maximum is 20,000 Baht. That normally goes off well however getting back into Thailand may become an issue as it is up to the immigration officer to allow you in or not. There are no rights to entering Thailand. If you are on a long overstay if is always advisable to take a lawyer with you to immigration as it could become a problem as you might be blacklisted.
The second is being caught by the police on a overstay. This becomes a major issue as they will arrest you and send you to Bangkok for processing. You would normally be taken to a court in Bangna where you will be charged with overstaying your Thai visa. At this point in time you need a lawyer as you are more likely than not going to plead guilty. The court will then issue a deportation order and you would need to find the 20,000 Baht overstay fine money and also a ticket out of the country. Some embassies may give you a loan however you will not allowed to have your passport again until your loan had been repaid in your country.
Once arrested you can expect to see the court with the next 10 days and this will depend on where they caught you and how far the IDC (Immigration Detention Center) is from where you had been caught. In the IDC they tend to split people into common nationalities in order to avoid fights and chaos. Cambodians with Cambodians and Westerners most times with other Westerners. Once you have paid your fine and have your ticket you need to pay the police to deliver you to the airport. The day before you are allowed fresh clothing and they will bring you to the airport 4 hours before your flight.  Yes you arrived chained and you have to pay 800 Baht for the ride to the airport.
Once you stamp out of Thailand at immigration at the airport they will hold you in a special room to ensure you do not runoff. Once the plane loads a police officer will walk you from the room to the plane and ensure that you get onto the plane. Normally they are very friendly on your way out. If you have not been blacklisted you can apply for a new visa and return to thailand again.
Take advice – don't overstay your visa in Thailand!